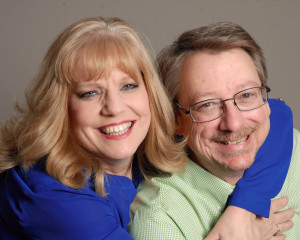 Meet the Cooper Family
     Hi, my name is Guy Cooper and I am the Minister of Music here at Northeast Baptist Church.  We began as a Staff member (Music and Youth) here at Northeast way back in 1990!  Wow, time sure flies.  During that time so many things have changed: NEBC has grown, we have done so many musical presentations and productions… Patriotic, Christmas, Easter, and so many special events.  We do love our mission here at NEBC!
     We would count it a privilege for you to come and visit us here at Northeast.  We think you will get a sense of family, like we have.  And now, allow me to introduce you to our family… Donita and I have been married since 1984 and we have three children.  When she isn't helping out at the church, Donita fills her time working at a local RV park and teaching piano lessons.  My spare time is used up refereeing football, basketball, softball, and baseball…yes, I am trying to stay fit!  Our oldest daughter, Melodie, lives in the Nashville area where she works as the Tour Manager for the Contemporary Christian group, Skillet!  She has also worked as the Road Manager for Michael W. Smith.  Others she has worked with include Amy Grant and Sandi Patti, kinda cool isn't it?  Stephen, our middle child, lives in the Nashville area as well, where he and Melodie share a house.  He works as the Second Assistant to the Superintendant at the Belle Meade Country Club and really enjoys working outside. Our youngest, Christina, is married and lives in Sperry with her husband Drew.  Drew works for the electric company AEP as an engineer and Christina is a surgical technician at Tulsa's St. Francis hospital.
     Well, that's the Coopers.  We would all love to invite you to come visit us at Northeast!
Check out the Music Ministry pages.
Go back to Home page.