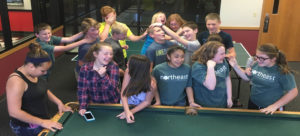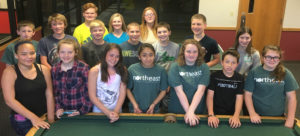 "Humble yourselves, therefore, under the mighty hand of God so that at the proper time he may exalt you, casting all your anxieties on him, because he cares for you." 1 Peter 5:6-7
Underflow is a ministry specifically for the 6th-8th grade student to grow deeper in their relationship with the Lord. As they learn side by side with other students the principles from God's Word and how to apply them to their lives, they will begin to discover how God has shaped them to impact the world around them for His glory. Each week students will meet together in a home for Bible Study. They will have a great time being together, learning to live out and to share their faith with other students.
It will be hosted this Spring Semester at the Family Life Center on Sunday at 6:00 P.M. by Doug and Rebecca Stephens.
The Family Life Center is located at 2200 Pecan Road to the north of the main church building. For more information you may call:
Doug–580-221-1625 or dr.dougie@yahoo.com